Located at the heart of the American continent, Panama is known as the crossroads of the world, with the second-largest free-trade zone in the world and largest in the Western Hemisphere—the Colón Free Trade Zone. The world-famous Panama Canal, which divides North and South America and connects the Atlantic and Pacific Oceans, is an important shipping channel  and is hailed as the "Bridge of the World," one of the seven engineering wonders of the world.
COSCO SHIPPING, as the world's largest integrated shipping group, has been associated with Panama for decades. The company has been operating in Panama for more than 30 years. At present, COSCO SHIPPING is the third largest user of the Panama Canal, with more than 300 cargo ships passing through the canal each year, or an average of one ship passing through the canal per day.
In order to better serve its customers and continuously improve service experience, COSCO SHIPPING Lines (Panama) set up Panama Puente Transcontinental Logistics Co., Ltd. this year as an independent brand to provide local "end-to-end" logistics services for customers. Based on shipping services, the new company aims to build itself into a one-stop supply chain service platform to address the "last mile" challenge for its customers.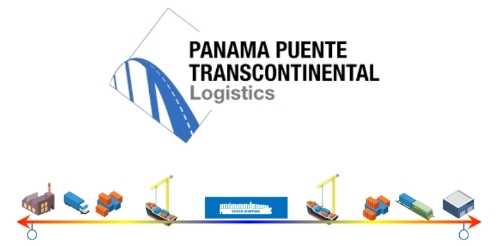 As a logistics platform, Panama Puente Transcontinental Logistics can integrate all of its resources to provide customers with diversified, efficient, and integrated one-stop logistics solutions, optimize suppliers, improve service quality, and help COSCO SHIPPING continuously extend the reach of its services in Central America.
The business scope of the new company now includes trailer, customs clearance, and warehousing, among other services. It can provide door-to-door transportation in Panama City and Colón Free Trade Zone, and offer customers with tailored one-stop service. While continuing to launch more logistics business lines to build a service system at higher standards, the company is committed to improving efficiency, lowering costs, and creating greater value for its customers.